3D printable Universal Outernet Case - for the DIY Kit
The DIY Receiver Kit from Outernet inc. unfortunately comes without any type of case. So how you mount everything and point it to the satellite? Rubber bands and the box it comes in?
Because of that I sat down and used Fusion 360 to design a 3D printable Case for the Outernet Hardware. My goal was to make a case that can hold the CHIP, SDRx and the Antenna but is as small as possible. Also, the elevation angle of the antenna, that changes around the world, should be adjustable so it can be used everywhere. Beside that it also should look nice :)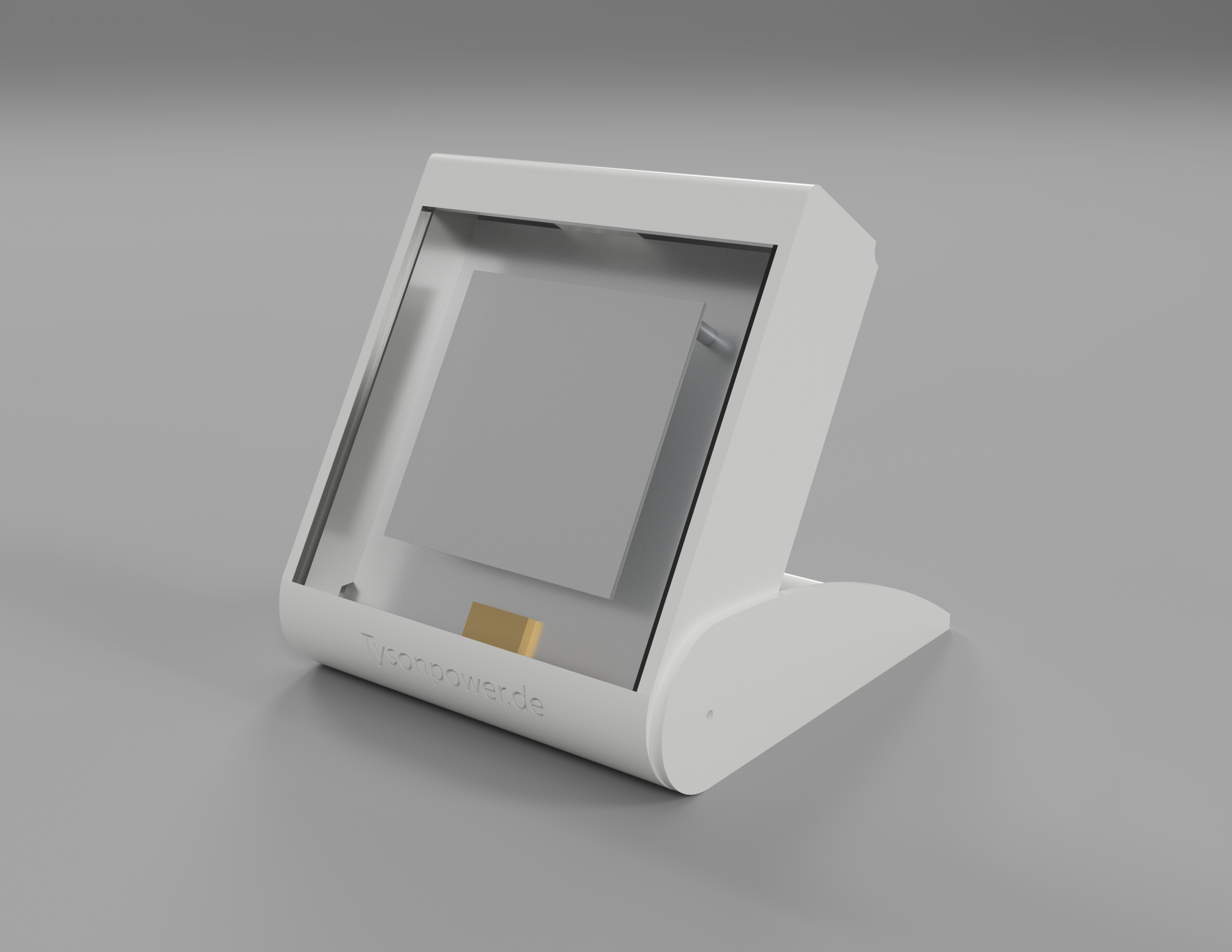 The final design (render1 above) has a stand that is attached to the main part of the case, that houses the SDRx, CHIP and the Patch Antenna. With that technique the elevation angle of the antenna can be adjusted and then fixed from zero to 90 degrees. The antenna is covered by a sheet of plexiglass (acrylic) what looks quite nice, especially if you engrave something into it and then illuminate it with leds. The dimensions of the whole case are 15,3cm (6") x 13.6cm (5.35")4.4cm (1.73) (Lenght x Width x Height).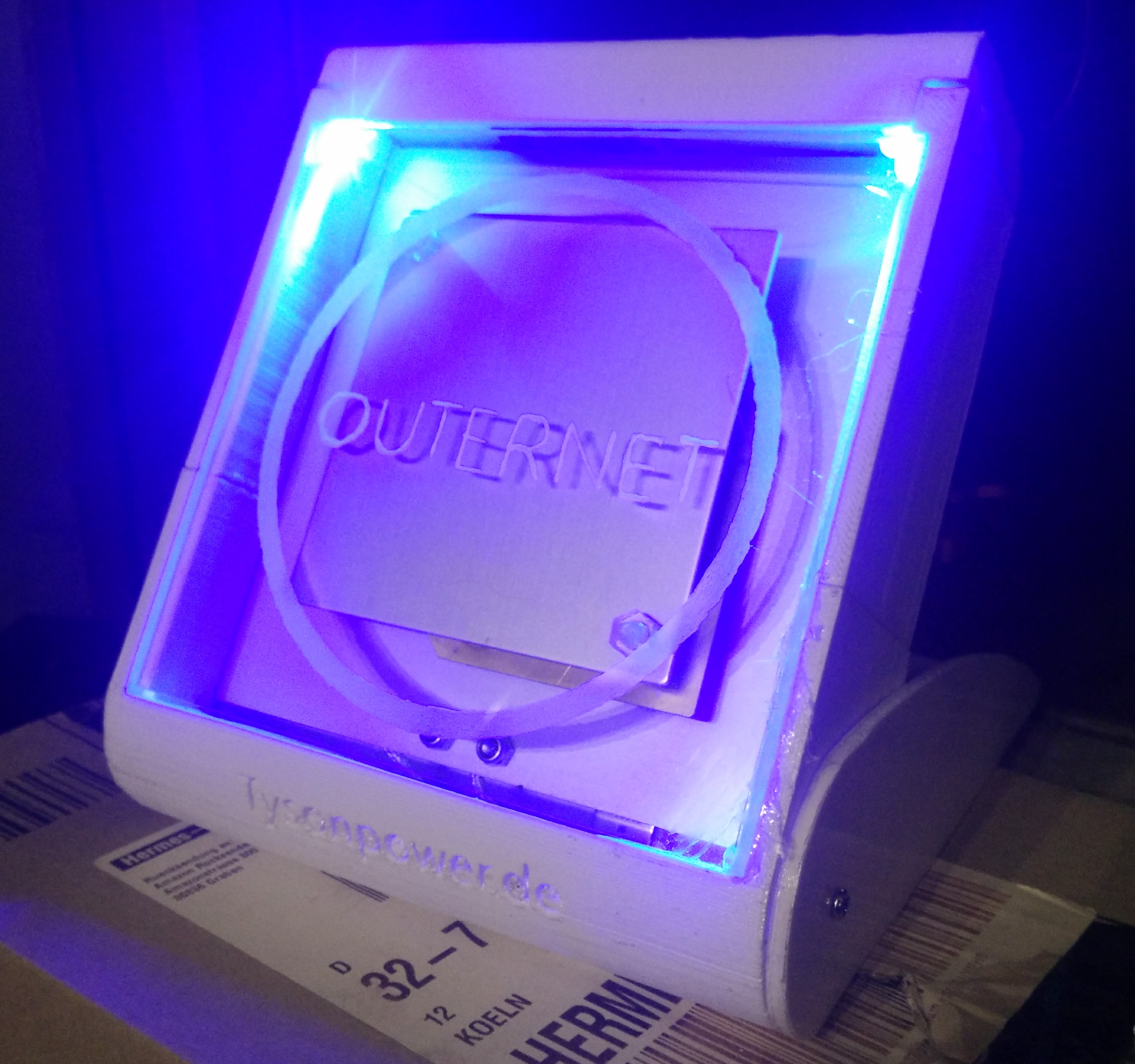 On the back of the Case is a cover that has a power plug and some air vents. Behind the vents is room for a 30mm fan to cool the SDRx and CHIP inside. The CHIP is known for having overheating issues that can be prevented with that little fan. In my experience the CHIP does not overheat in the case, but in the summer it could be possible.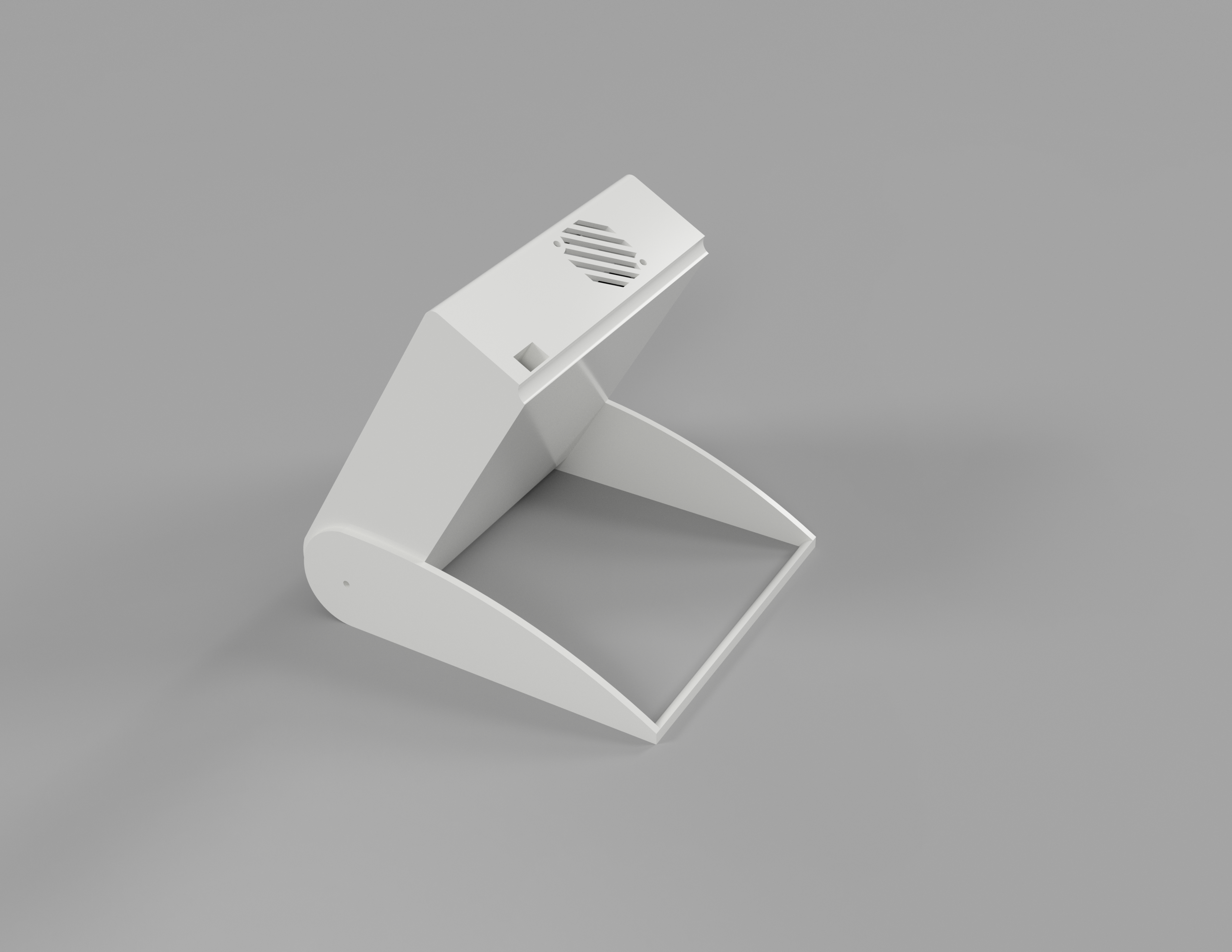 All files to 3d print your own case are on Thingiverse: Universal Outernet Case
I also made a video that shows the Case i printed and how to assemble one.
Discussion on the Outernet forums: http://forums.outernet.is/t/universal-3d-printable-case-for-the-diy-kit-sdrx/3457