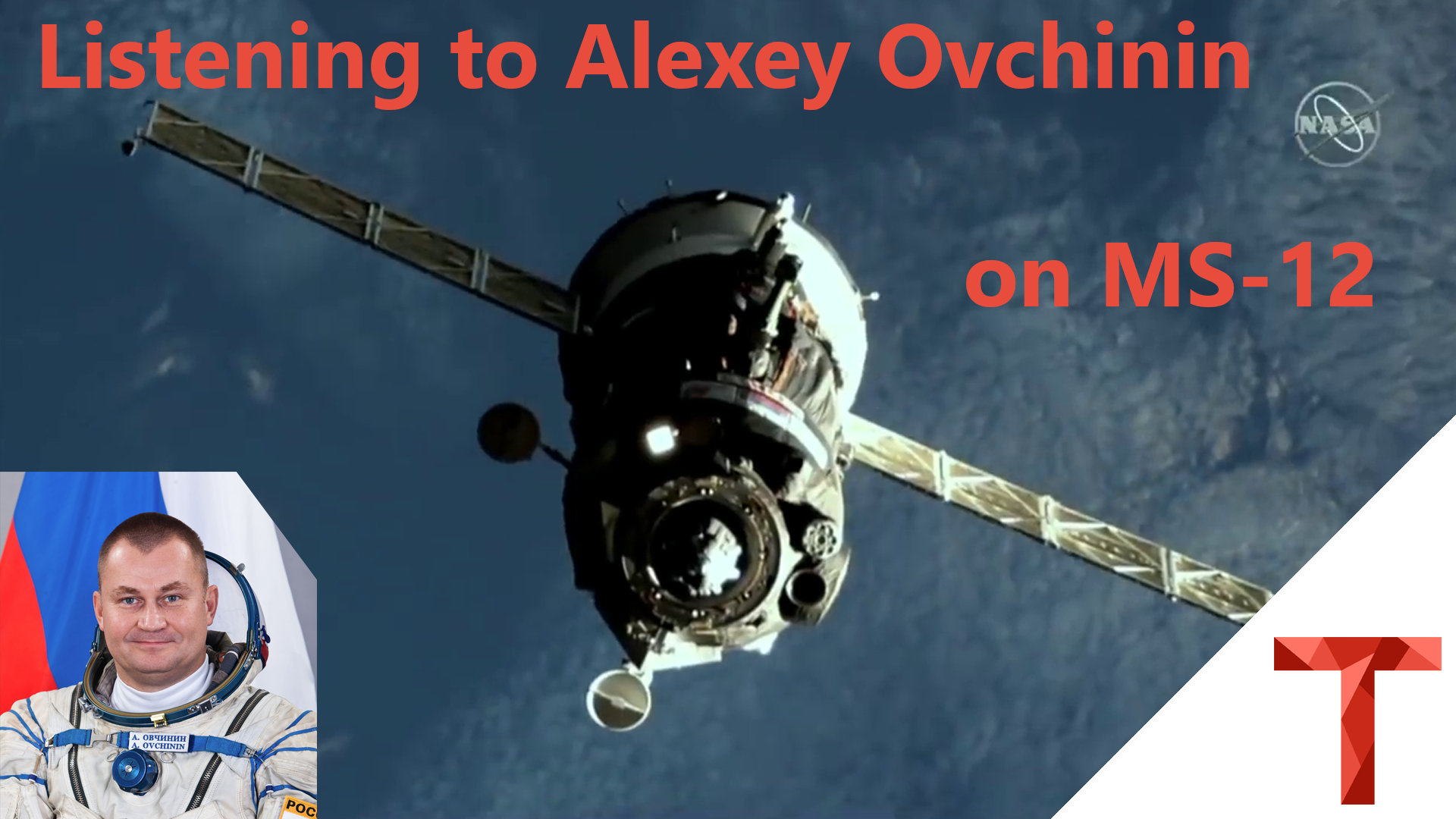 Received Cosmonaut Alexey Ovchinin aboard Soyuz MS-12
On the 14th march 2019 at 19:14 UTC the Soyuz MS-12 started from Baikonur, Kazakhstan with Astronauts Nick Hague, Christina H Koch and Cosmonaut Alexey Ovchinin Aboard. The flight to the ISS only took around 6 hours this time, and docking was planned for around 1:00 UTC the next Day.
There was a good pass of the ISS over my QTH here near Cologne, Germany just the Orbit before the planned Docking of the Soyuz MS-12 to the ISS. So i quickly tuned my SDR, that was connected to my QFH at the Roof as usual, to the VHF Frequency of the Soyuz capsule. And i got something!!!
As you can see in the Video below, i was able to receive Alexey Ovchinin and hear him loud and clear calling the Moscow Flight Control Center and after some issues reporting the current approach rate. Thanks to @ua4wiy_ on Twitter for translating!
Try it yourself!
As you saw you can Receive some really cool things just with a simple and cheap Antenna and an SDR. I used my Airspy mini SDR on my self made QFH Antenna (Video: Build a QFH), but an 20$ RTL-SDR would have worked as well. You can also use a V-Dipole Antenna Video: Build a V-Dipole that you can build for almost nothing and get similar results. So get an SDR and have fun with Signals from Space!